CONTEMPORARY VOICES
Cutting-edge performances by the world's finest poets.
Here, you can purchase DVDs. Note: We are in the process of converting all our videos to MP4 format, which will be available in the future!
1 •  10th ANNIVERSARY READING – Vol. I: Anne WALDMAN, Larry GOODELL, Al SIMMONS, Anselm HOLLO and others
 2 •  10th ANNIVERSARY READING – Vol. II: Deborah SALAZAR, Robert MIRABAL, Jonelle MAISON, Brigid MEIER and others
 3 •  Alice NOTLEY and Andrei CODRESÇU
 4 •  Bobbie Louise HAWKINS
 5 •  Bob HOLMAN and Patricia SMITH
 6 •  Jessica HAGEDORN and Michael McCLURE with Ray Manzarak
 7 •  Ed DORN and Peter RABBIT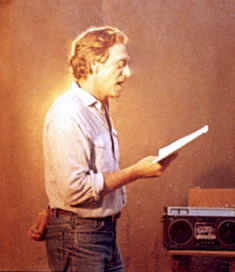 8 •  Jim CARROLL and Victor HERNÁNDEZ CRUZ
 9 •  Adrian C. LOUIS and Janine Pommy VEGA
10 •  Nanao SAKAKI and Jerome ROTHENBERG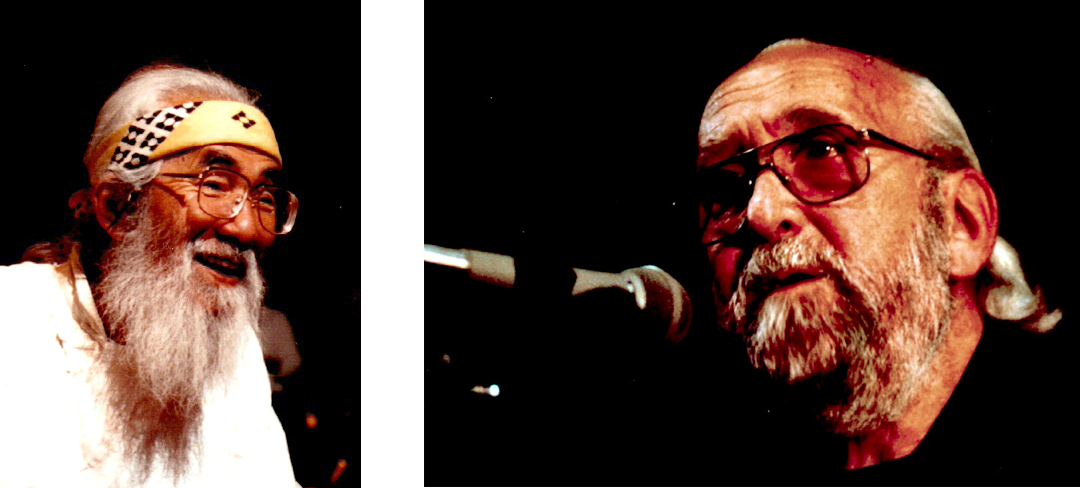 Nanao Sakaki and Jerome Rothenberg, 2000
11 •  Eileen MYLES and Sharon DUBIAGO
12 •  Sekou SUNDIATA and John BALABAN
13 •  Taylor MALI and Lee FRANCIS
The 1st Circus featured Allen Ginsberg and Peter Orlovsky in the Contemporary Voices Reading.